01
Beautifully Designed & Crafted
Each candle is beautifully crafted by skilled artisans using only the finest ingredients. The attention to detail that goes into each candle is unmatched, from the careful selection of ingredients to the intricate designs on the vessels. Not only do these candles look beautiful, but they also fill any room with a comforting and inviting scent. With Rosy Rings, you can indulge in a truly elevated candle-burning experience.
02
Carefully Sourced Materials
We pride ourselves on carefully sourcing the highest quality materials to create our luxurious home fragrances. From the carefully blended waxes in our candles to the premium oils in our diffusers, we ensure that every product is made with the finest ingredients.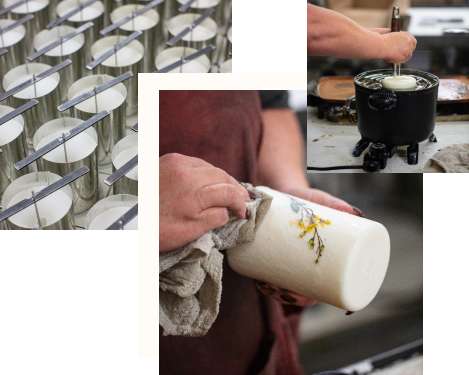 We create beautiful, high-quality home fragrance products with our candles and diffusers assembled entirely in the USA. Though we scour the world for our unique materials, we hand-pour each candle and diffuser, and every step of the process takes place within our own Colorado factory. This allows us to ensure that every candle meets our exacting standards of quality and craftsmanship.
We offer a truly unique fragrance experience. Our collection features a wide range of scents, from classic and traditional to modern and unexpected. Whether you're looking for a signature scent for yourself or a special gift for a loved one. Explore our collection today and discover a new world of fragrance!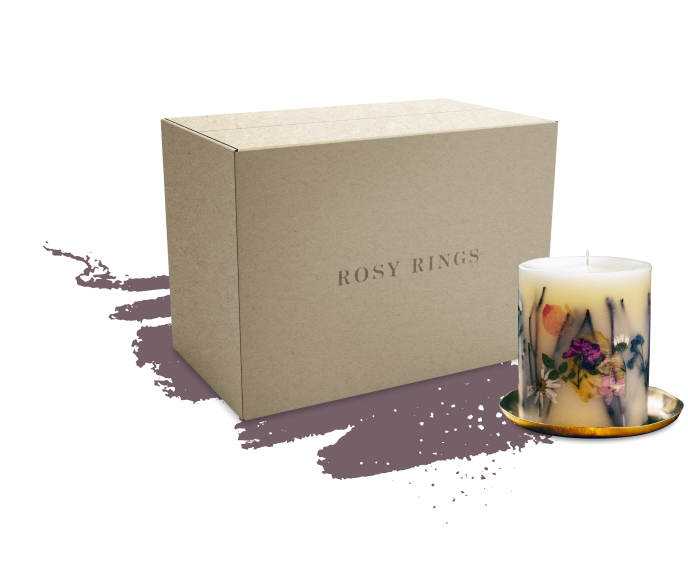 05
Unmatched Customer Service
We take great pride in ensuring that every customer has a great experience with Rosy Rings from purchasing one of our products, to enjoying it in your home, we are here for you every step along the way. Our customer service team is ready and waiting to ensure that you are taken care of and have a great experience.
GET UP TO 10% OFF
WITH CODE
WELCOME10
SHOP NOW